Pragmafix
is an online software with numerous cell phone repair guides, schematics, layout drawing paths, manufacturer data sheets and other useful information.
It`s a handy and affordable tool for those who want to:
become cell phone technicians
deepen their knowledge and expertise
Note!
This activation is valid for 1 year
Advantages:​
Can be used on any PC
3 days of free trial
Available in English, Indonesian, Persian, and Hindi
Developed by Micromedia HPTC according to the latest cases and applicable standards
Result of over 20 years of research
How to buy:​
Place your order at gsmserver.com
As soon as your order is completed, you will receive a token code for activation
You can use it after your 3-day trial period is over or during registration
Download Pragmafix software
Run this software
Press Register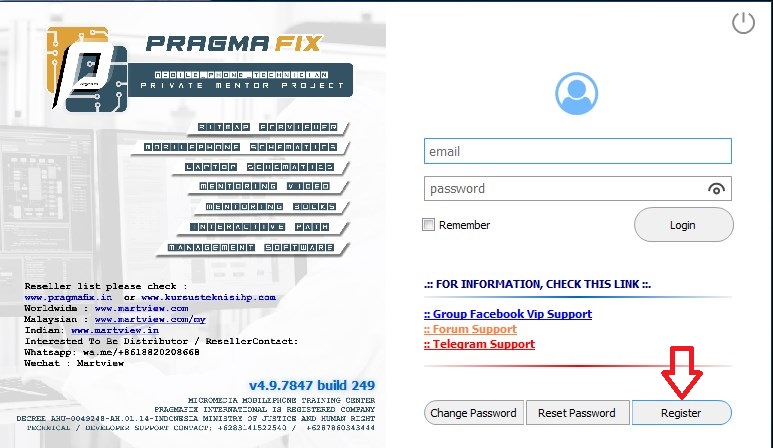 Enter your email, password, and token code received in email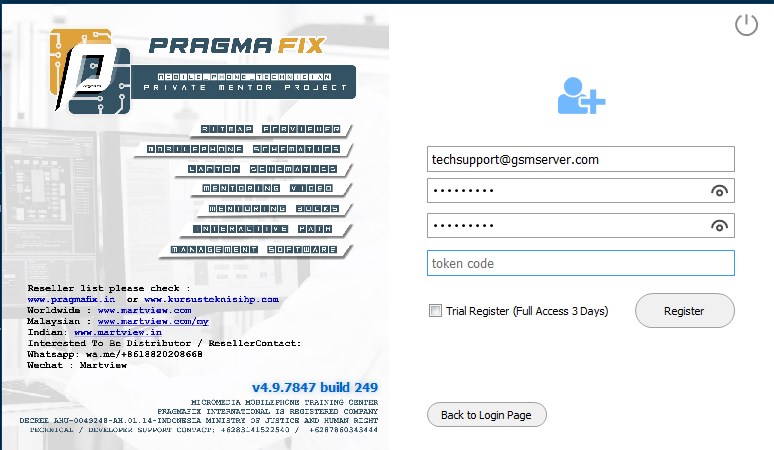 Press Register to start using the software
Before Use This Firmware Bios or Any File For Using Program Backup First Before Use my File
Do at your own risk im not responsible for any damage caused to your phone device computer etc.
all my file are no refund don't buy if you don't no how to use or any error
Default Password: forums-fastunlock.com